Four Creative Ideas to Celebrate International Friendships Day to Attract Parents to your Preschool!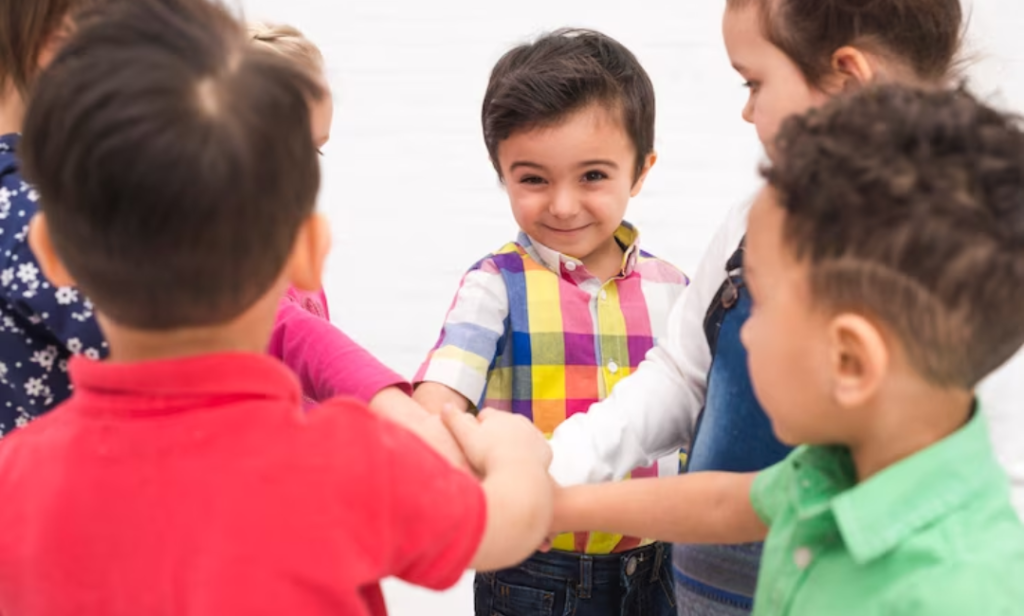 I understand the significance of attracting more parents to your preschool. With International Friendships Day just around the corner, you have a wonderful opportunity to showcase your preschool's unique qualities and connect with potential parents. In this blog, I'll present four creative ideas to promote your preschool on this special occasion and discuss the importance of utilizing Facebook ads to maximize your outreach within a 3 km radius.
1. Heartwarming Video Campaign: In the digital age, videos are a powerful medium to convey emotions and messages effectively. Create a heartwarming video that captures the essence of friendship and education at your preschool. Showcase moments of joy, learning, and camaraderie among children and teachers. Emphasize the inclusive and nurturing environment you provide. Share this video on your website, social media platforms, and encourage parents to forward it within their social circles.
2. Friendship Day Online Contest At Your Preschool: Organize an online contest on your social media platforms to engage both parents and children. For instance, you can host a "Friendship Day Art Contest" where children create artwork related to friendship, and parents can vote for their favorites. Offer attractive prizes to the winners. This contest will not only create buzz but also showcase your preschool's commitment to fostering creativity and community involvement.
3. Collaborative Storytelling Event: Host a collaborative storytelling event, inviting parents and their children to participate. Choose a theme of friendship and encourage parents to share their childhood anecdotes or folktales with the little ones. This event will not only promote family engagement but also highlight the importance of storytelling in early education. Capture these precious moments and share them on social media to demonstrate your preschool's dedication to family-oriented learning.
4. Special Open House Experience: Organize a unique Open House event, exclusively themed around International Friendships Day. Decorate the premises with colorful friendship-themed artwork and arrange engaging activities for both parents and children. Offer guided tours that showcase your preschool's facilities and educational approach. Provide a warm and personalized welcome to attending families, making them feel like valued members of your preschool community.
Optimal Facebook Ad Budget for a Successful Event:
Once you've chosen one of the exciting ideas mentioned above to implement, it's crucial not to overlook the significance of setting an appropriate ad campaign budget on Facebook. No matter how amazing the event is, the primary goal is to attract more parents and bring them to your preschool premises.
Recommended Facebook Ad Budget: 
To ensure maximum outreach within a 3 km radius of your school, we recommend an ideal Facebook ad campaign budget ranging from Rs. 5000 to Rs. 7000. This budget will enable you to effectively promote the event for a duration of 10 to 14 days before the scheduled date, with a daily allocation of Rs. 500.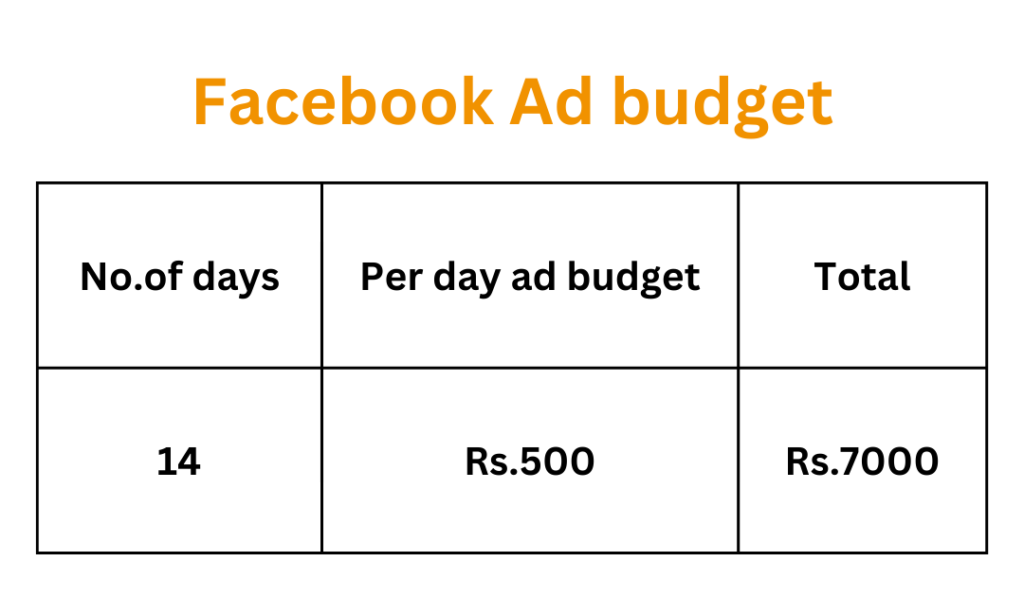 Why This Budget is Ideal:
Targeted Reach: With a dedicated budget for Facebook ads, you can precisely target parents within the desired 3 km radius, maximizing the chances of reaching the right audience who are more likely to be interested in your preschool event.

Promotion Period: Running the campaign for 10 to 14 days allows you to build anticipation and awareness among parents. Consistent exposure through Facebook ads will generate curiosity and excitement for the upcoming event.

Cost-Effective Investment: The recommended budget strikes a balance between affordability and effectiveness. It ensures a sustained presence without overwhelming your overall marketing expenses.
How Can I Help:
If you require assistance in managing paid campaigns, designing creative artworks, and maintaining a regular social media presence, I am here to support you. We have successfully helped over 400 preschools across India manage their social media platforms, including Facebook, Instagram, and Google Business. Click here to discover more about the Social Media Management service offered by me and how I can collaborate to enhance your preschool's online presence and attract more parents to your wonderful events.
Remember, combining a well-executed event with a strategic Facebook ad campaign can be a game-changer for your preschool's growth and visibility. Invest wisely, and let's make your upcoming event a resounding success!
International Friendships Day is the perfect occasion to showcase the heart and soul of your preschool while attracting more parents to join your educational family. Implement one of these 4 creative ideas and embrace the potential of Facebook ads to reach your target audience effectively. As a PreschoolCoach, I assure you that by fostering meaningful connections and emphasizing your preschool's unique strengths, you will create a lasting impact on parents and make a difference in the lives of countless young learners.
Wishing you a successful and heartwarming International Friendships Day promotion!